Event:
Early Music Workshop with Oregon Renaissance Band's Trio
Date:
Sat, Jul 14th, 2018
Time:
10:00 am
Description: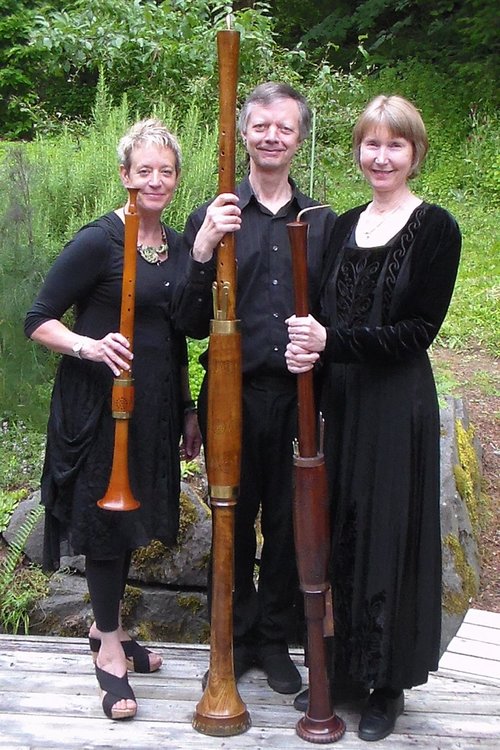 A two-day workshop for intermediate and advanced players featuring a wide variety of fun summer-themed renaissance, baroque (and a little 20th century) ensemble music with internationally renowned Early Music Specialists Laura Kuhlman, Gayle Neuman, and Phil Neuman.
We will explore music by composers of various periods in both small and large group settings.

The workshop is intended for intermediate and advanced recorder players and players of early winds and strings. Some of the playing will be in separate sessions, and some all together.

Bringing a packed lunch. Snacks and beverages will be provided.

Saturday, July 14th, 2018, from 10:00 PM to 4:30 PM and Sunday, July 15th, from 10:30 AM to 3:30 PM

On the Sunday, July 15th, at 7 PM, at All Saints Anglican, Laura, Gayle and Phil will present a concert of early music on a wide variety of period instruments, "The Oulde Almaine". The concert admission is included in the workshop fee, and it is also open to the public for an admission price of $22(regular)/$18(senior/student). We hope you will be able to attend with friends and family.

Venue:
Vernon Community Music School
Address:
1705 32nd Avenue , Vernon
Cost:
$96
For more info: