Event:
Murder Comes to Noggin Valley
Date:
Thu, Sep 23rd, 2021 to Fri, Sep 24th, 2021
Time:
6:00 pm
Description: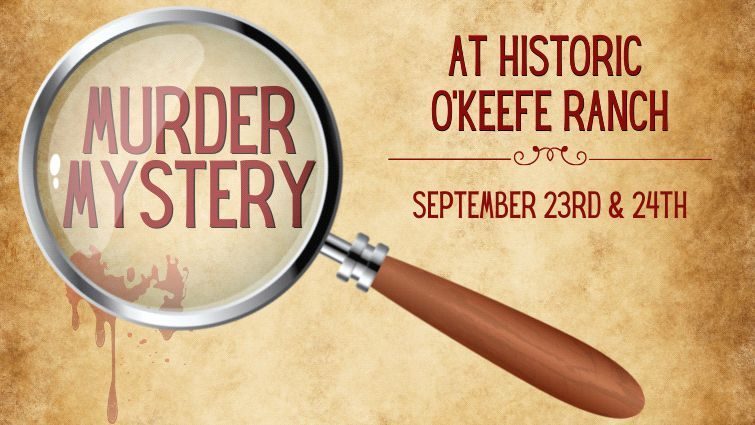 The year is 1910 and the sleepy little ranch in the Noggin Valley is the last place anyone would expect to find murder most foul.
But evil finds a home in the heart of one of the people at the ranch. The result is a murder that leaves everyone stunned. The horrible crime must not go unpunished and your help is needed!

This interactive murder mystery will have you walking from scene to scene. Once you are ready to sort through clues you will be led back to the pavilion to make your guess. Drinks and snacks will be available, sorry, no dinner. You are also welcome to bring outside food and drink.

Venue:
 O'Keefe Ranch
Address:
9380 BC-97, Vernon
Cost:
For more info: