Event:
BALLET EDMONTON
Date:
Fri, Apr 28th, 2023
Time:
7:30 pm
Description: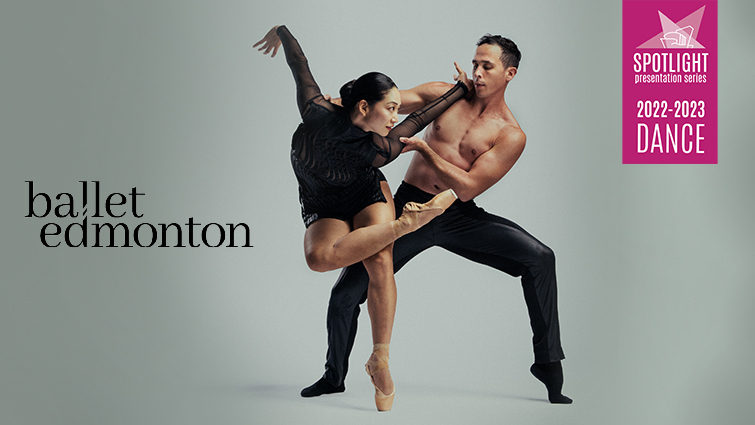 First two rows discount (all ages) Ballet Edmonton will present a triple bill mix program of three new works by two outstanding choreographic voices.
The evening opens with two works by celebrated choreographer and Ballet Edmonton Artistic Director Wen Wei Wang with Persistence of Memory and SWAN, followed by a stunning new creation, Valei-me, by Brazilan-born Diego Ramalho. Persistence Of Memory was created amid the 2020 pandemic when we had no access to family, friends or audiences. The Company formed a closed cohort, and our studio became a place of safety and sanctuary. This work was initially created as a film and reimagined for the stage. SWAN by Ballet Edmonton Artistic Director Wen Wei Wang is a remount of his masterful piece, which first debuted with Ballet BC in 2017. Inspired by the iconic characters in Swan Lake, this breathtaking work highlights Wang's capacity to move dancers in ways that exemplify the poise and grace of the balletic dancer while pushing the body's athletic range to tell a familiar story through a new lens.

Valei-me is a contemplation on how we are influenced by where we first "belonged." The work explores how music lives in the nervous system and reflects an unconscious sense of identity connected to place. Brazilian music drives the narrative structure of this emotional and energetic piece. "SWAN, choreographed by Wen Wei Wang, proved itself as a stunning, flawless endeavour that had its audience breathless by the time the curtain closed…"
– Lords of Dogwood Photo: Cooper and Ohara
Swan (2020) Trailer from Ballet Edmonton on Vimeo. Valei-me by Diego Ramalho for Ballet Edmonton from Ballet Edmonton on Vimeo.

Venue:
 Vernon and District Performing Arts Centre
Address:
3800 - 33rd Street, Vernon, V1T 5T
Cost:
$30-45
Ticketing and/or registration:
Call Ticket Seller at 549-SHOW (7469) for tickets or check website below
For more info:
Ticketseller