Event:
RupLoops the Human Radio
Date:
Sat, Mar 18th, 2023 to Sun, Mar 19th, 2023
Time:
1:00 pm
Description: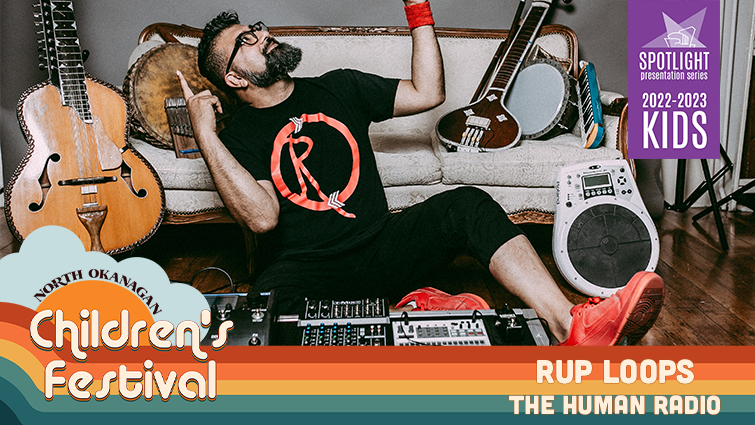 Rup Sidhu aka RupLoops (roop-loops) is a one-man-band who layers harmonies, beatboxing, instruments and raps into entertaining and engaging musical experiences that are fun for all ages!
RupLoops' new show, The Human Radio, will take you on a journey of sound exploring the human body, geography and culture. Through body percussion and beatboxing, Rup demonstrates and teaches how the human form is indeed a musical instrument. With a mix of hip-hop, blues and bhangra, The Human Radio tunes into themes of home, identity, culture, justice, dignity and celebration.

Venue:
 Vernon and District Performing Arts Centre
Address:
3800 - 33rd Street, Vernon, V1T 5T
Cost:
Pick-Your-Price $0, $6, $10, $15, $20
Ticketing and/or registration:
Tickets are available online at
Ticket Seller
or call 250-549-SHOW (7469)
For more info:
Ticketseller