Event:
Wildlife Film Festival & Fundraiser
Date:
Fri, Apr 7th, 2023
Time:
6:30 pm
Description: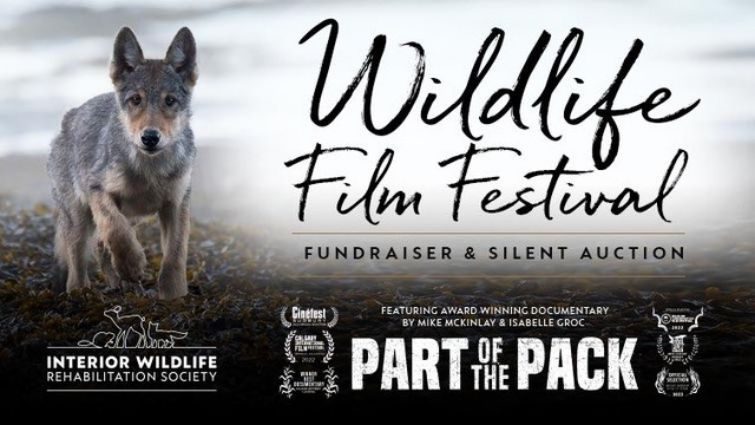 This film festival is a fundraiser for the Interior Wildlife Rehabilitation Society. Showing a selection of inspiring films, with a focus on stories that highlight the impacts humans have on wildlife and nature in BC.
Our feature film Part of the Pack follows the stories of three individuals who have developed a unique relationship to individual wolves and explores the ethical questions around creating intimacy with the wild. A silent auction, beer and wine sales are available.

All proceeds from the event help us operate our wildlife care facility for injured or sick wildlife in our community.

Venue:
 Creekside Theatre
Address:
10241 Bottom Wood Lake Rd, Lake Country, Vernon
Cost:
$25.00 Per Person
*Includes all fees and taxes
Ticketing and/or registration:
Tickets are available online at
Ticket Seller
or call 250-549-SHOW (7469)
For more info: